Noah Crowley
Systems & Code
I write code and design and operate systems.
Currently I am Technical Lead for ZenoRadio, working on giving diaspora communities in the US access to radio content from their home countries. Previously, I was Head of Project Management for SFCD.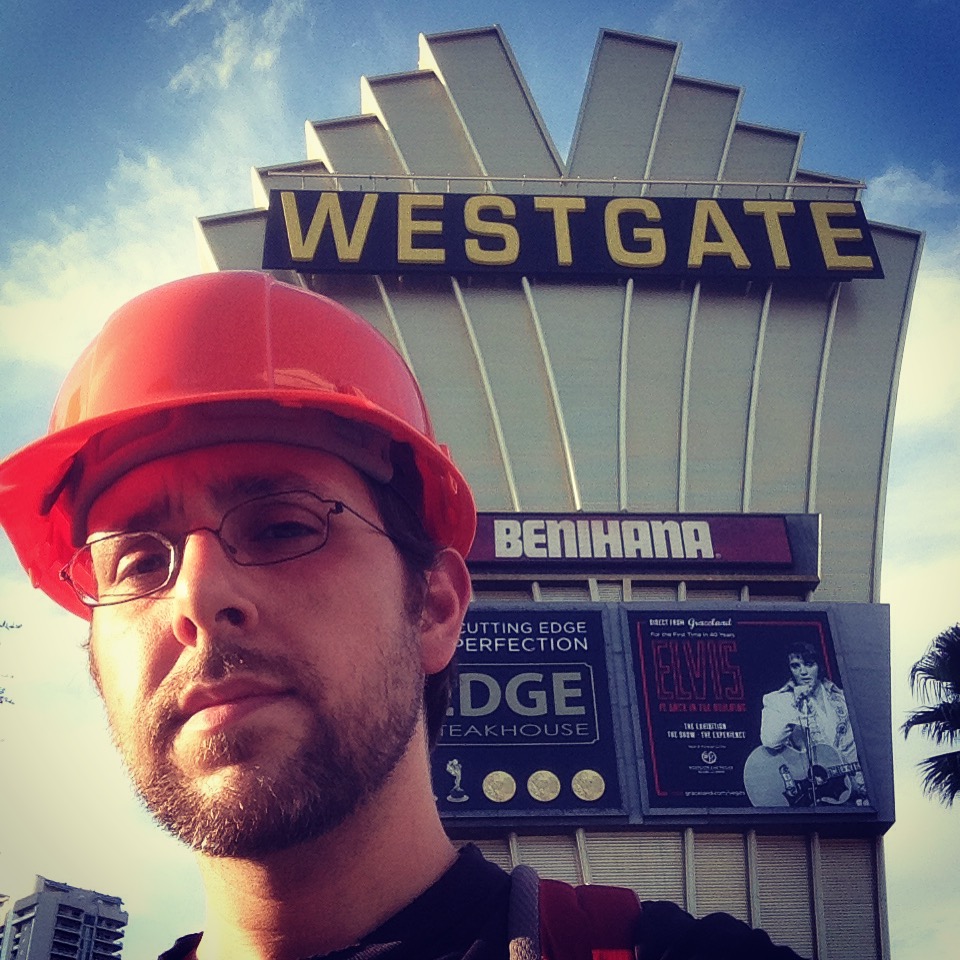 This is me on site during the renovation of the Westgate hotel's Superbook, where I was a network design consultant for the new AV systems. My mom asked for a photo of me in the hard-hat.
I have a bachelor's degree in Creative Writing from USC and a master's degree from ITP.
For fun, I play, watch, and study videogames and eSports, particularly Dota, and work on IoT sensor networks for my Brooklyn apartment.