Noah Crowley
Systems & Code
I write code and design and operate systems.
Currently I'm a Developer Advocate at InfluxData. Professionally, I'm into infrastructure, DevOps, distributed systems, chaos engineering, and resiliency engineering.
Previously, I was Technical Lead for ZenoRadio, working on giving diaspora communities in the US access to radio content from their home countries, and Head of Project Management for digital agency SFCD.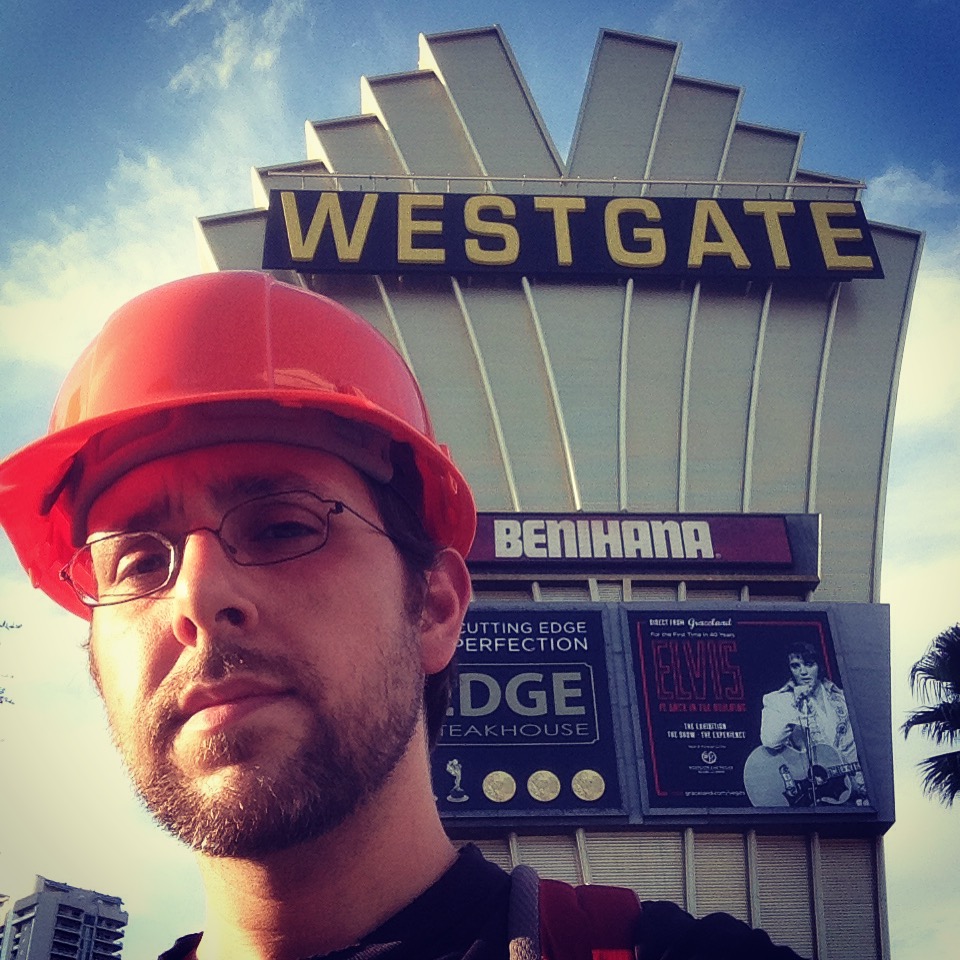 This is me on site during the renovation of the Westgate hotel's Superbook, where I was a network design consultant for the new AV systems. My mom asked for a photo of me in the hard-hat.
I have a bachelor's degree in Creative Writing from USC and a master's degree from ITP.
For fun, I play, watch, and study videogames and eSports, particularly Dota, and work on IoT sensor networks for my Brooklyn apartment.